Seafood Lovers Restaurant Guide (Monthly Seafood Dinner Contest) Prize-Winning Draw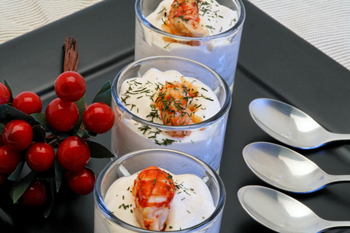 Every month we hold a prize-winning draw for sixty pounds toward a meal or seafood purchase at any restaurant or fishmonger listed on our site. We call it the Seafood Dinner Contest and it's our way of saying thank you for helping make Seafood Lovers Restaurant Guide better for everyone who loves seafood.
All you need to do is register with our site to be eligible to participate in the Seafood Dinner Contest.  Registering gives you your first entry.  After that  each of the following will get you one entry in one month's draw if we like your suggestion or post your review. Simply register with us today or if already registered just click a link below and give your suggestion or write a review.
1. Register with our site for your first entry into the Seafood Dinner Contest and to receive our newsletter.
Register with our site.
2. Tell us about a restaurant not on our list that you think should be. Be specific why you think it should be added. Suggest a Seafood Restaurant.
11. Make a Suggestion to Improve Our Site. Tell us about new information or products you'd like to see offered, or something you'd like to see covered in a new blog or video link or newsletter. Anything that improves the experience of our website users. If you want to see it no doubt others will want to see it too.
To qualify for the prize the meal or purchase must be at one of the restaurants or fishmongers listed on our guide.
The prize can be used for dinner or lunch, and where available, breakfast, however if less than sixty pounds is spent on the meal no change will be given, and the remainder cannot be carried over to a second meal at a different time. The meal must be arranged by reservation far enough in advance that we can arrange payment and confirmation with the restaurant. This can vary with each restaurant. 
Payment will be made directly to the restaurant prior to the day of the reservation.  If the restaurant has gift vouchers, we may purchase a gift voucher and send it to you by mail.
In the case of restaurants that do not take reservations a special arrangement will be made and explained to the Prize-Winner. If the Prize-winner prefers to use the sixty pound prize for a purchase from a Fishmonger or Seafood to Your Door vender listed on our website, arrangements will be made for each individual case.
Other than providing our users with information about the restaurants and fishmongers we list, we have no direct affiliation with any of them. We therefore cannot take any responsibility for problems that arise between diners and third parties such as restaurants or mongers or on-line advertisers in relation to their meal or seafood purchase or any part of their restaurant visit or monger shopping experience other than the payment by us to the restaurant or monger of sixty pounds toward the prize-winning meal or purchase. Once the reservation has been made and the sixty pounds paid to the chosen restaurant or monger it will not be possible to change the choice of restaurant or monger. We encourage the Prize-winner to make a review on Seafood Lovers Restaurant Guide of the restaurant or monger where they redeem their prize.
Employees and agents of Seafood Lovers Restaurant Guide and their family members are not eligible to participate in the Seafood Dinner Contest. You must be at least eighteen years of age to take part. We also reserve the right to end or amend the Seafood Dinner Contest at any time and for any reason.